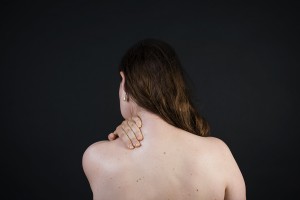 Susi Krautgartner, #89 of 109 self-portrait after Jan Vermeer and Philippe Jacq and Jonathan Janson and Peter Schuyff and Hans-Peter Feldmann and Ruud Antonius and Dorothee Golz, 2015.
After: Jan Vermeer, La jeune fille a la perle, 1666.
After: Philippe Jacq, Sans titre, 2001.
After: Jonathan Janson, Girl with a red cap, 2005.
After: Peter Schuyff, Cyclops 2, 2007.
After: Hans-Peter Feldmann, Untitled, 2007.
After: Ruud Antonius, View on Delft, 2008.
After: Dorothee Golz, Perlenohrring, 2009.