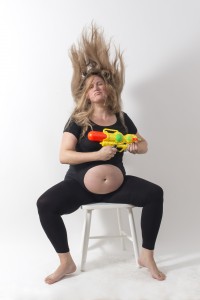 Susi Krautgartner, #6 of 109 self-portrait after VALIE EXPORT and Sands Murray-Wassink and Marina Abramović and Eve Fowler and Jakob Lena Knebl and Kris Lemsalu, 2014
After: VALIE EXPORT, Genitalpanik, 1969.
After: Sands Murray-Wassink, After VALIE EXPORT (Gay White Western Male Bottom) Aktionshose: Genitalpanik, (Levi's 501 jeans and marker), 2002.
After: Marina Abramović, Seven Easy Pieces, Valie Export: Aktionshose, Genitalpanik, 1969, 2005.
After: Eve Fowler, Untitled, 2005-2008.
After: Jakob Lena Knebl, FETTPANIKHOSE, photographer: Georg Petermichl, 2010.
After: Kris Lemsalu, Valie Import Pants, photographer: Riina Varol, 2010.