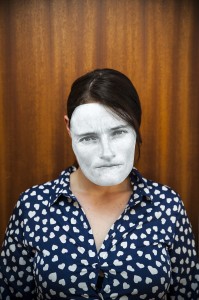 Susi Krautgartner, #39 of 109 self-portrait after after Walker Evans and Sherrie Levine and Michael Mandiberg and Eric Doeringer and Ane Mette Hol and Gabriel Díaz Romero, 2015.
After: Walker Evans, Alabama Tenant Farmer Wife, 1936.
After: Sherrie Levine, After Walker Evans, 1979.
After: Michael Mandiberg, www.aftersherrielevine.com, 2001.
After: Eric Doeringer, Sherrie Levine (Walker Evans), 2001.
After: Ane Mette Hol, Untitled (After Sherrie Levine's Art History), 2007.
After: Gabriel Díaz Romero, Allie Mae Burroughs (after all), 2011.