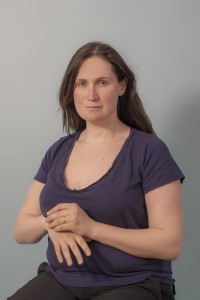 Susi Krautgartner, #43 of 109 self-portrait after Leonardo da Vinci and Kazimir Malevich and Marcel Duchamp and Man Ray and Andy Warhol and Salvador Dali and Jasper Johns and Jean Michel Basquiat and Keith Haring and Yasumasa Morimura and Raeda Saadeh and Gelitin and Martha Wilson and Andrea Mary Marshall, 2015.
After: Leonardo da Vinci, Mona Lisa (La Joconde), 1503-1506
After: Kazimir Malevich, Composition with Mona Lisa, 1914.
After: Marcel Duchamp, L.H.O.O.Q. Readymade, 1919.
After: Man Ray, Mona Lisa as seen by Duchamp, 1921-1922.
After: Andy Warhol, Thirty Are Better Than One, 1963.
After: Salvador Dali, Self Portrait as Mona Lisa, 1964.
After: Jasper Johns, Figure 7, 1968.
After: Jean Michel Basquiat, Mona Lisa, 1983.
After: Keith Haring, Apocalipse 7, 1988.
After: Yasumasa Morimura, Mona Lisa in the Third Place, 1998.
After: Raeda Saadeh, Mona Lisa, 2007.
After: Gelitin, La Louvre, 2008.
After: Martha Wilson, Mona/Martha/Marge, 2009.
After: Andrea Mary Marshall, Gia Condo Untitled No. 12: Self Portrait as Mona Andrea, The Impressionist, The Reversed Daughter, The Student, The Sister, The Niece, The Menina, Florence Valeria Veronica Meredith Martuscelli, The American in Paris, This old heart of mine, Bringing you back again to Il pleure dans mon coeur, Comme il pleut sur la ville, and Mary Cassatt in The Garden of Sacre Couer at night with a Wolf, and Madame L.H.O.O.X. covered in powder in The Red Room, High on Dejeuner Sur L'Herb, and (For My Godmother), 2012.